Rachel Reeves is wrong to call for ramping up deportations
Posted: 10 October 2022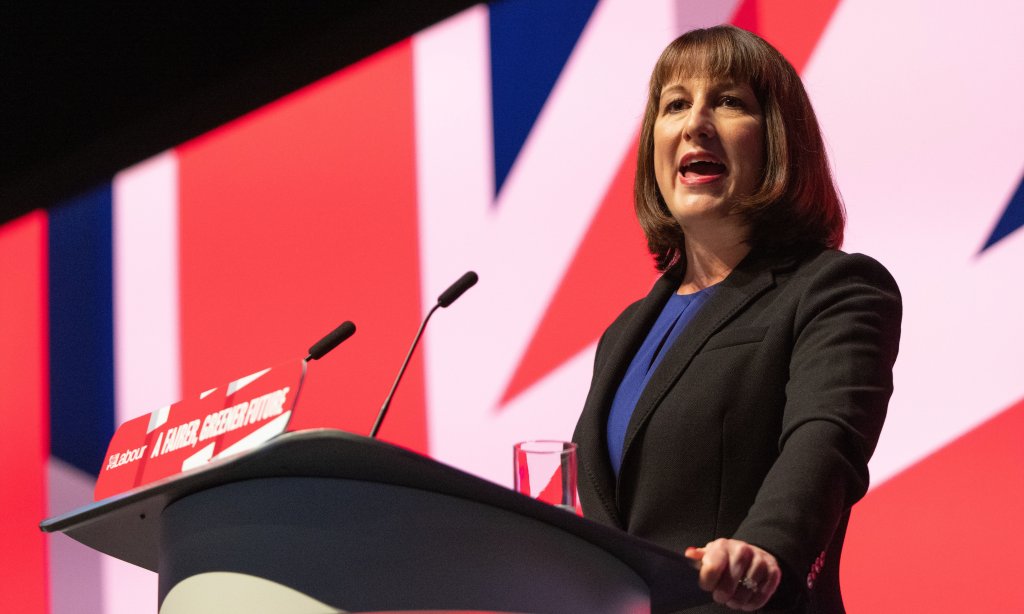 By Praveen Kolluguri
On October 4th, during an interview for Sky News, Labour Shadow Chancellor Rachel Reeves responded to Home Secretary Suella Braverman's inhumane asylum policy by asking her to ramp up the deportation of asylum seekers. This stance from someone senior in the Labour leadership is very disappointing. The timing comes as a shock to many as Labour have established a clear, up-to-33-point lead over the Conservatives and survey data suggests that a majority of the country does not want to reduce immigration, forming part of a general shift towards more inclusive attitudes on immigration and related issues over the last twenty years.
Why are we talking about migration and asylum policy in the middle of a cost-of-living crisis?
During their conference, the Conservative Party once again resorted to waging 'culture wars' in times of turmoil. This time it was to divert the attention of people scrutinising their shambolic economic policy, which went down like a lead balloon, taking stock markets with it. Once again they've chosen the easy target of asylum seekers and migrants. To the surprise of no one, the new Home Secretary Suella Braverman set out her shop during the conference to be even crueller than her predecessor, Priti Patel. Braverman has since said that deporting refugees by Christmas is her dream. People are used to dreaming of a white Christmas, but Braverman evidently dreams of quite a different kind of 'white Christmas'.
In a nutshell, the policy will criminalise all asylum seekers unless they arrive via a very limited number of regular routes. This policy is not just inhumane but also potentially illegal. The United Nations High Commissioner for Refugees (UNHCR) has deemed that the policy will almost certainly breach the 1951 Refugee Convention to which the UK is a signatory. Not that this means anything to the Conservatives, as we have seen them break the law multiple times, such as the Northern Ireland Protocol debacle during the Government's Brexit arrangements, the numerous illegal parties at 10 Downing Street during the pandemic and handing over essential contracts during the pandemic to their mates via VIP lanes.
This is a steady escalation of the Conservative's persistent attack on asylum seekers and migrants over the last 12 years, whether it's through deportation schemes like the Rwanda Plan or through wholesale changes to the immigration and asylum system like the Nationality and Borders Act, which has created a tiered system and made some migrants and their offspring second class citizens.
What is Labour's current position on migrants and asylum seekers?
Instead of coming out all guns blazing against this Conservative policy, Reeves has responded by expressing support for deportations. She went so far as to say that there's been a lack of deportations over the last 12 years and to call this a Tory failure. These comments closely follow Labour Leader Keir Starmer's withdrawal of support for free movement in Europe. At the Labour Conference in September, he also expressed support for a 'points-based immigration policy', echoing the Tories. While Starmer did not elaborate on what he meant by the phrase, the language of a 'points-based' system has long invoked the idea of being 'tough' on immigration and letting in only 'good' migrants. Its underlying logic is that migrants should only be allowed in if they are beneficial, which in this context almost certainly means 'only if they serve the needs of the business.'
This is quite a turnaround from the days of progressive Labour policy on immigration. At Labour Conference 2019, our campaign's motion, which supported free movement, closing detention centres, granting equal voting rights to all residents, and other pro-refugee and immigrant policies, was passed almost unanimously, even though many of these policies sadly didn't make it into the manifesto at the elections. This also marks a remarkable U-turn for Keir Starmer himself, whose leadership campaign supported free movement as the UK left the EU, the closure of detention centres, and an immigration system based on compassion. From all these comments, we can certainly say that immigration policy under the current Labour leadership is anything but compassionate.
The migrant struggle is the workers' struggle
If the Labour Party is still a party for working people as its name suggests, then it should back migrants' rights to the hilt. Foreign-born workers make up an estimated 18% (5.9M) of the working population. As such, standing up for migrants means standing up for a sizable part of the working class in the UK.
Labour should actively push and challenge this narrative from the Tories about foreign workers being responsible for pushing down wages. It should stand in solidarity with all workers against low wages and exploitation by greedy bosses.
Far from driving down pay and working conditions, migrant workers are at the forefront of fighting exploitation through unions. Recent wins against the gig economy to extend contractual protections in the workplace have made working conditions better for everyone, not just migrants.
The drive to introduce a 'points-based system' and to make some workers 'illegal' sows the seeds of suspicion among workers. This leaves them ripe for exploitation in the workplace and enables Tory triangulation to divide the working class.
Border controls are there to control working-class mobility. We never see the super-rich likes of Richard Branson stopped from settling wherever they like. Border controls also undermine the ability of workers to stand up for their rights. No recourse to public funds (NRPF) means that migrants don't have access to the social safety net should they lose their employment. This is one of the reasons why, during the pandemic, we saw more deaths among migrant communities.
Strengthening migrants' rights will make it easier to organise against exploitative bosses. Border controls undermine the workers' ability for collective action. Therefore, migrants' rights are workers' rights.
What should the Labour Party do?
With the 33-point lead it has established over the Tories, Labour is in a great place to stand up for migrants' rights without apology. Public support for immigration is at an all-time high. 50% of respondents to the British Social Attitudes Survey were in favour of immigration, with only 20% opposing it. This may be due in part to the devastation of the economy that shortages of labour created post-Brexit.
Now is the time for Labour to acknowledge its part in creating the hostile environment, undo the wrongs of successive governments and come up with an immigration and asylum policy that is truly compassionate: one that gives migrants equal rights as citizens. Labour should proudly provide safe, legal routes for asylum seekers. It should abolish all the restrictions placed on them, including access to the NHS, and give all migrants access to public funds.
We should not try to compete with the Tories in migrant and refugee bashing. We should learn from collective national failures such as the Windrush Scandal and stand with all workers in solidarity!