Dismantle the Hostile Environment: vaccines for all!
Posted: 25 January 2021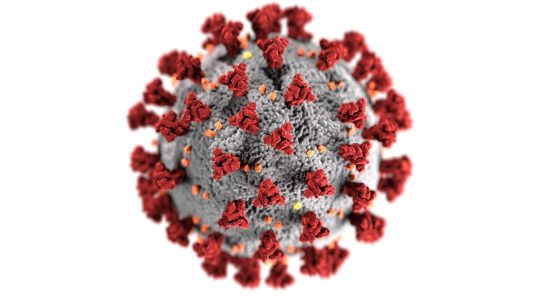 Long before we even had developed and working vaccines (thank you, science!), we knew we would have a fight on our hands to ensure fair and equitable distribution globally. With the UK and other developed nations essentially pre-ordering enough vaccine batches to cover their populations many times over, campaigners were mobilised around demands for a People's Vaccine and suspension of patents, so more doses can be produced quicker and cheaper. There are still only 25 people vaccinated in the whole of Africa.
What we perhaps didn't consider was the possibility that the UK Government will manage to entangle its vaccination programme into the hostile environment, further risking the lives of groups with poor health outcomes to begin with, and undermining overall public health.
On Friday, the Guardian reported worrying news from at least one major hospital where vaccination guidance stipulates only patients with a NHS number can receive their jab.
Care workers in at least five different agencies have reported that alongside the invitation to receive their vaccine jab they also had to fill in a 4-page form which explicitly asks for a NHS number. 
Anyone who is resident in the UK has the right to register and consult with a GP. However, it is no secret – and it's definitely not a secret for the NHS themselves – that many marginalised groups show lower rates of registration. Without a GP, you can't get an NHS number. 
Moreover, without a GP you are likely not counted on the lists, regardless of what your age or other comorbidities may be. And, as the article by the Guardian and my own anecdotal survey of care workers show, even if you're invited to get a vaccine because of where you work, without an NHS number you can't fill the form or get the jab.
It is not surprising that the news broke from within the NHS. Hospitals, alongside care homes, are among the rarer workplaces where vaccination focuses on the workforce as a whole, rather than the demographics, and they have very diverse staff, from the doctors and nurses to the cleaners, porters and caterers. And of course, are among the few places where people of working age are now being offered the vaccine.
However, this is not just a problem for NHS staff but for the whole vaccination programme and our overall strategy for dealing with the pandemic. Perhaps unsurprisingly, the UK Government and NHS England don't have an estimate of how many people are not even registered with a GP. For a snapshot of the problem, consider this – A&E services in London saw over 150 thousand patients without a GP in just one year.
What we do know is who is most at risk to miss out. Among those who are less likely to have registered with a GP practice are rough sleepers, sex workers, Gypsy, Roma and traveller communities and migrants. The reasons for this may be complex but often people feel stigma associated with their background or occupation, they are afraid of repercussions from the Home Office or other authorities if they attempt to access healthcare services, or they are unclear about their entitlement. These are all issues that need urgently addressing even without a pandemic but in the context of covid-19, all efforts should be made to reach out to these groups, especially given their higher risk of vulnerabilities. 
An obsession with limiting access to services and immigration checks undoubtedly exacerbate the issue, but this is one the Home Office can't deport away. Migrants are overrepresented in industries where people are continuing to work throughout the pandemic, they are less likely to be able to afford to self-isolate or take holiday or sick pay, putting themselves in danger. 
It is the poorest workers keeping the country going and paying with their lives. Not only do they deserve full access to the vaccination roll out, but we need to take this opportunity and dismantle the hostile environment and defend full access to all services.
– Alena Ivanova, LCFM Steering Committee