Agenda for our July 2019 National Meeting
Posted: 19 June 2019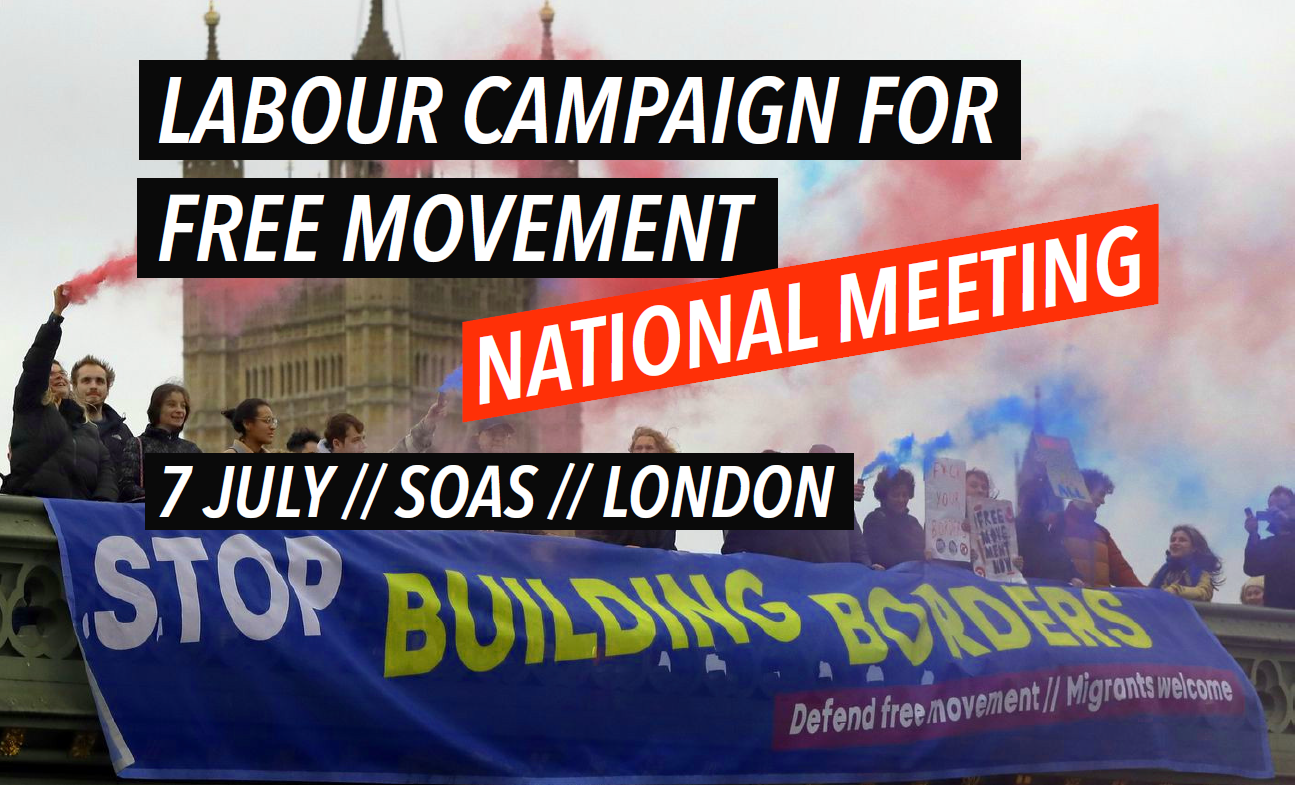 We're pleased to be able to share the agenda for our National Meeting, which is coming up soon on 7 July! There's still plenty of time to register to attend. Hope to see you there!
10:30-11:00 Registration
11:00-11:45 Introductory speeches
11:50-12:50 Workshops:
💥 Social security for everyone: scrap NRPF
💥 Shut them down: campaigning against detention centres
💥 The Hostile Environment in the NHS and Public Sector
12:50 – 13:30 Lunch break
13:30 -13:55 Campaign planning: Getting ready to #KillTheImmigrationBill
13:55 – 15:00 Campaign planning: How can we get free movement into Labour's manifesto?
15:05-16:05 Workshops:
💥 Let Us Vote – winning voting rights for all
💥 Tearing down the walls of Fortress Europe: an activist guide
💥 Build Unions Not Borders: trade unions, free movement & migrants' rights
16:05-16:15 Break
16:15-17:15 Organising our campaign going forward (electing Steering Committee and agreeing Statement of Principles: more info here)
17:15-17:30 Closing speeches
If you have any access requirements or need childcare at the event, please let us know when filling out the registration form. Childcare requests should be made before 5pm Tuesday 2 July so that we can organise the creche appropriately. Travel information for the venue (SOAS, London) can be found here.