The Nationality and Borders Act: what does it mean and what should we do?
Posted: 24 September 2022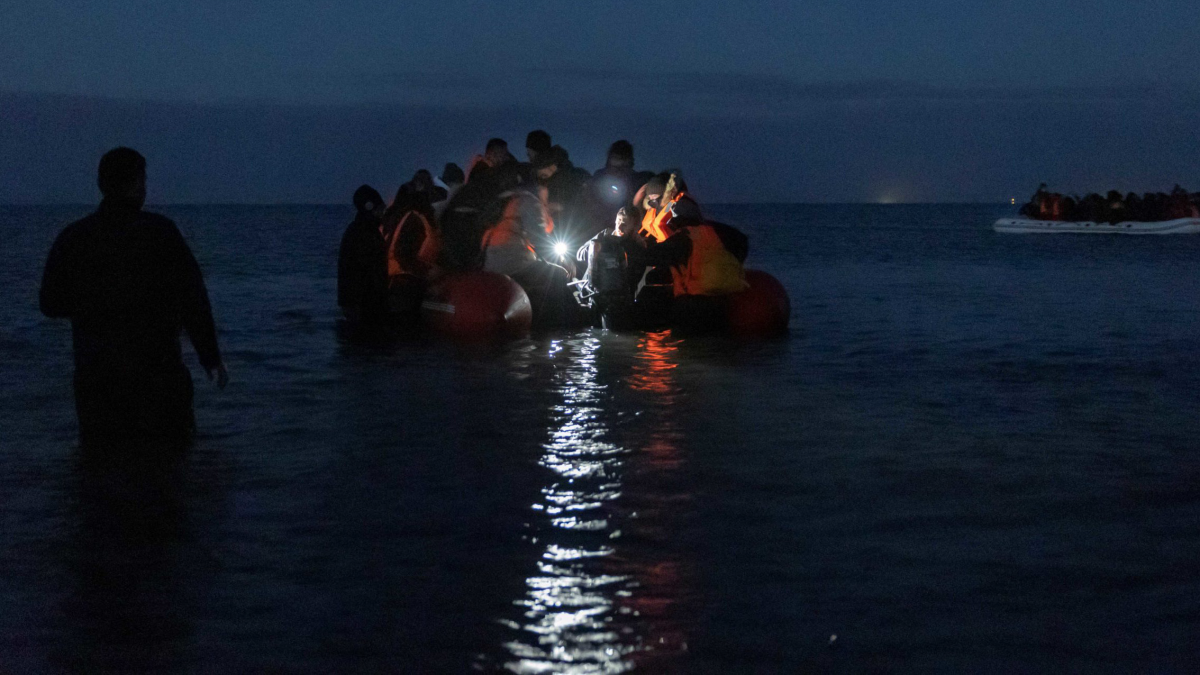 This article appeared in our magazine for Labour Party conference 2022
By Zoe Gardner
In the wake of the passing of the Nationality and Borders Act (NABA), activists need to understand the backbone of hostility that runs through the government's migration agenda and maintain our focus on positive alternatives in the face of a scatter-gun assault on the rights of foreigners. Labour must repeal the Act in full, along with the framework of secondary legislation and international agreements it is built on, and instead pursue a credible and humane asylum and migration policy.
Most provisions of the NABA officially came into force in June, but many of its most pernicious elements have already been in operation through secondary legislation for many months. Immediately after passing the Act, the government has continued to announce further policies ostensibly aimed at tackling irregular arrivals of refugees on our shores, as though their arsenal for this purpose has still not been sufficiently stocked even now.
This drip-feed of vitriol where new, ever more dastardly and far-fetched policies are released monthly is a deliberate ploy to demoralise and disorient us. It limits our ability to be coherent, focused and effective, leaving us constantly reeling, outraged and at a loss to explain clearly the many policies we oppose. They are, we argue, both dangerous and unworkable, both cruel and simply risible – and they manage to be all of this because they are the outcome of a constant exercise of throwing spite at the wall to see what might stick.
With a new Home Secretary, there is little hope that the barrage of unfounded, misleading, and often illegal announcements will stop. In the face of this, these are three of the key areas where we need to maintain our focus and keep pushing humane alternatives:
1. Rwanda and irregular small boat crossings. 
Since January, the asylum claim of anyone who can be shown to have transited a country deemed 'safe' before entering the UK can be deemed 'inadmissible'. This means that, instead of assessing the claim, the government can instead deport them. Meanwhile, the applicant languishes in limbo as the Home Office fails to establish return of more than a handful of them (21 out of 17,222 in the first six months of the year). This is where the Rwanda plan stems from – a country that can more easily be bribed and bullied into receiving a number of our unwanted refugees than any of the supposedly safe ones through which they have actually transited to get here.
The policy is based on the flawed logic that being located slightly to the West of France absolves the UK from responsibility for refugees entirely. By denying that anyone – even someone from a former British colony, someone who speaks English, or who has family and kin settled in the UK – has the right to reach us if they have set foot in another potential country of asylum, we force people to rely instead on smugglers. We must insist on opening more safe routes to travel for people who wish to seek asylum in this country and throw out all the cruel and useless punishments aimed at those who are forced to take irregular means to cross the world's closed borders instead.
2. Accommodation and waiting times
The number of people waiting for an initial decision on their claim has doubled since 2019 in what can only be read as a deliberate decision to deprioritise fast and fair decision-making in favour of pursuing failed punitive measures. Meanwhile, under the NABA, new asylum reception centres – large-scale, isolated institutional living quarters – have been introduced for most asylum seekers.
The standard of accommodation provided to asylum seekers has been scandalously poor for decades, but this move towards institutional accommodation marks a dangerous departure. The examples of Covid-riddled dorm style accommodation in disused army barracks at Napier and Penally are a chilling template. 
Labour should instead champion an overhaul of asylum housing provision, so that refugees are able to live within our communities, in decent conditions, and begin to rebuild their lives among us as soon as possible. The speeding up of quality asylum decision making must also be an absolute priority.
3. Criminalisation
Under the NABA, merely entering the UK without permission or – even more worryingly – overstaying a visa, has been made a criminal offence punishable by up to four years in prison. Not only does this essentially criminalise all refugees entering the UK through smuggling routes because of a lack of safe alternatives, it also ramps up the dangers of the system for all migrants.
Under the current system, most migrants are considered 'temporary' residents for extremely long periods – for those entering to join family, the period is ten years, while for some entering on visas tied to lower-paid work, there is no pathway to permanent settlement at all. During the time that migrants are considered 'temporary' residents, they are not entitled to claim benefits, and must renew their visa permission every 2.5 years. The cost of renewing a visa application runs to thousands of pounds per person. The additional cost of legal support can mean that people find themselves unable to afford to renew their visa. Anybody in this situation under the new regime is considered to have committed a criminal offence worthy of up to 4 years' imprisonment and deportation. 
Labour must roll back the criminalisation of migrants. The approach has been an abject failure in terms of reducing the undocumented population, but has created an exploitable class of migrants who cannot rely on the support of the state for fear of criminalisation if they encounter workplace exploitation, domestic violence, or other harms.
Overall the NABA must be viewed as a continuation of the foul logic of Theresa May's Hostile Environment, and Labour must commit to repealing both the Act in full, but also the harmful scaffolding it has been grafted onto.