Send our motion to conference: Labour must stand for free movement, equality & solidarity
Posted: 15 June 2019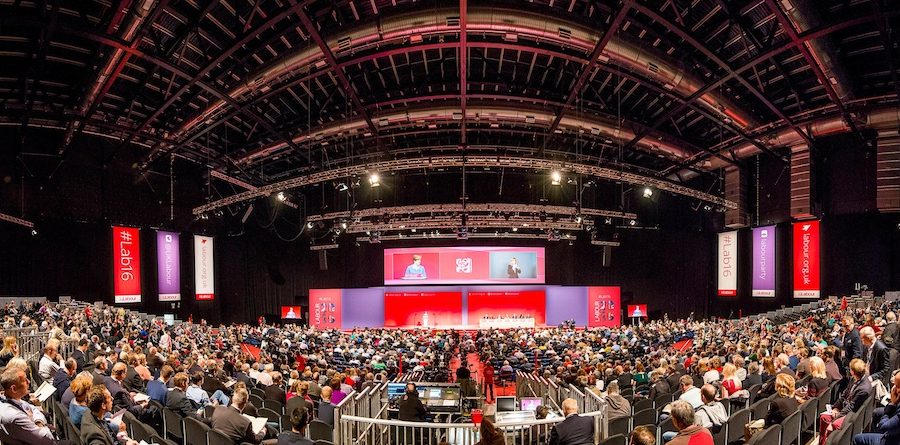 LCFM's motion for Labour Party Conference 2019
We want this year's Labour conference to commit our party to a strong and principled stance: to defend and extend free movement of people and migrants' rights. The first step is getting our CLPs (Constituency Labour Parties) to vote to submit this motion (scroll down) to conference. Remember:
Each CLP can only submit one motion or one rule change.
The deadline is 12 noon on Thursday 12th September – but you should submit it to your local party now, because you may find that other motions get in ahead of it.
Motions must be no longer than 250 words plus 10 for the title. Ours is 246 words plus 9 for the title.
Your CLP may accept motions submitted directly to constituency-level meetings. Alternatively, you may need to first submit it to your local branch (ward-level) or via your affiliated trade union or socialist society. If you're unsure, ask your Secretary or another officer or committee member.
Once it's submitted, you or another supporter will need to speak at the meeting and let everyone know why they should vote for it. Don't worry if you've never done something like this before – putting forward motions is something every Labour member can do. If you want advice, contact info@labourfreemovement.org and we can help.
Please get in touch via info@labourfreemovement.org to let us know if you are going to propose the motion to your local party, and then again to let us know the result!
---
Labour's Immigration Policy: For Free Movement, Equality and Solidarity
Confronted with attacks on migrants – from the racist Hostile Environment to the Conservatives' Immigration Bill that plans to end free movement and strip the rights of working-class migrants – we stand for solidarity, equality and freedom.
Scapegoating, ending free movement and attacking migrants' rights are attacks on all workers. They make migrant workers more precarious and vulnerable to hyper-exploitation, pressing down wages and conditions for everyone. They divide us, making it harder to unionise and push back.
Free movement, equality and rights for migrants, are socialist values and benefit us all.
Labour can offer real solutions to the problems racists feed on. Public funding for good jobs, homes, services and social security for everyone; scrapping anti-union laws to support workers organising and driving up wages and conditions. Migrant workers are already central to trade union campaigns beating low pay and exploitation.
The UK and EU should welcome migration across Europe and from beyond. We must oppose the Tories' immigration legislation and any curbing of existing free movement rights.
In government, Labour will:
maintain and extend free movement of people as a workers' right, opposing immigration systems based on incomes, migrants' utility to big business, and number caps/targets;
ensure unconditional right to family reunion;
close all detention centres;
extend equal rights to vote to all UK residents;
end "no recourse to public funds" policies;
scrap all Hostile Environment measures, use of landlords and public service providers as border guards, and restrictions on migrants' NHS access.
(Title: 9 words. Motion: 246 words.)