Labour Conference 2022 must vote for migrants' rights and free movement – support our motion
Posted: 22 March 2022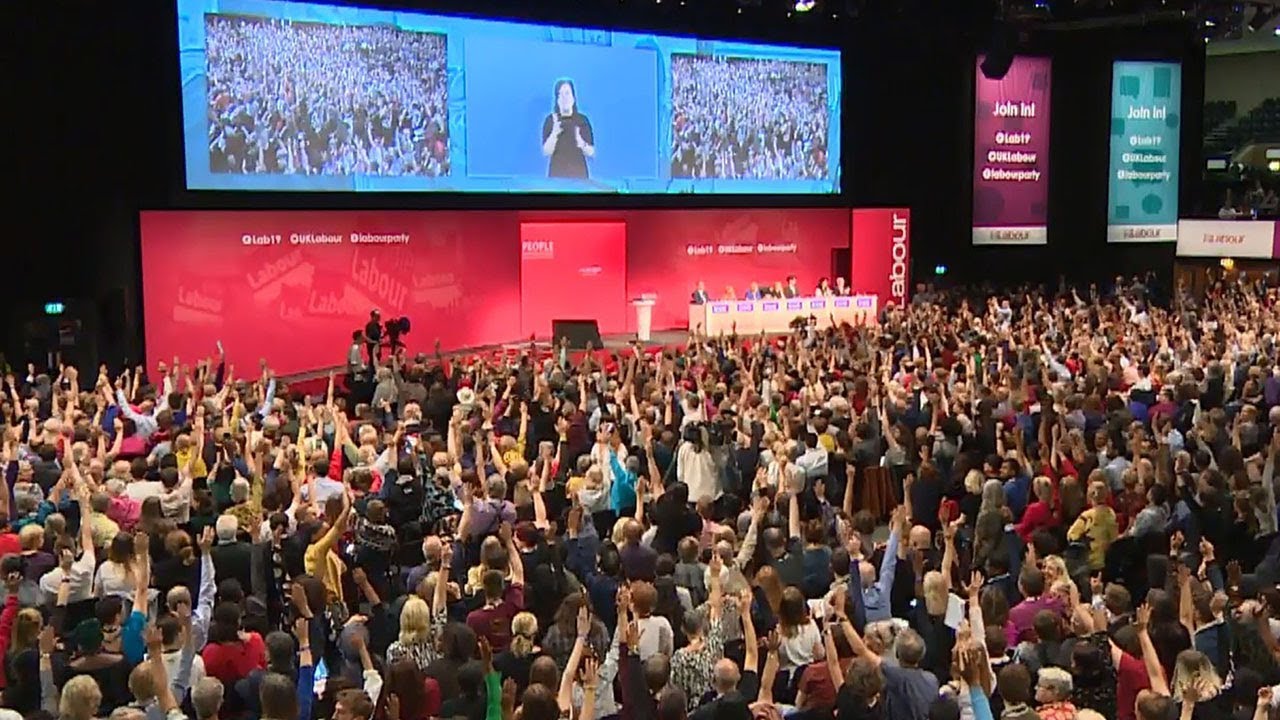 As the Conservative government continues its assault on migrants with its outrageous anti-refugee Nationality & Borders Bill, it's as important as ever that Labour stands firm and fights for a positive alternative of workers' solidarity, free movement and workers' rights. In 2019, our campaign led the way to Labour's annual conference voting for the clearest, firmest pro-migrant policy in memory. Now, we need to reject any move to pander to xenophobia, reaffirm and deepen the commitment that party members, affiliates and trade unions made in 2019, and organise the Labour party from the grassroots to the top as a campaigning force.
So we need Constituency Labour Parties and affiliates to submit this motion for Labour's Annual Conference 2022. Please get in touch (info@labourfreemovement.org) if you can propose it in your CLP, or if you would like to talk about how to do so. We will also be seeking the support of campaign groups across the party, starting with Momentum's policy primary.
---
Please note that this is at the absolute word limits – 10/10 words in the title, 250/250 words in the text – so if anything more were added, the whole submission would be ruled out.
Migrant solidarity: towards a humane, internationalist and socialist immigration policy
This government's treatment of Ukrainian and Afghan refugees and all those crossing the Channel illustrates the inhumanity of its immigration policy. The Nationality and Borders Bill is an appalling assault on the right to asylum.
Attacks on migrants are attacks on the labour movement. Making migrant workers precarious diminishes our power to unionise and fight back.
We applaud PCS trade unionists considering striking against dangerous maritime "pushback" plans.
Labour must build solidarity, campaigning proactively for migrants' rights and an antiracist, internationalist alternative.
Labour will work at all government levels, and campaign at the grassroots, to:
Repeal the Nationality and Borders Bill and all anti-migrant legislation;
Reject immigration systems based on numerical caps, or migrants' incomes, savings, or utility to employers;
Abolish "no recourse to public funds", minimum income requirements, restrictions on NHS access and all Hostile Environment policies;
Abolish two-tier employment systems and level up domestic workers' rights;
Introduce an easy process for all UK residents to gain permanent residency with equal rights;
Introduce equal voting rights for all UK residents;
Guarantee safe, legal routes for asylum seekers and day-one rights to family reunion, work, education, and social security;
Expand family reunion rules;
Close all detention centres and end all immigration raids, detention, and deportation, including racist "double sentencing";
Replace Settled Status with an automatic Right to Stay;
Support workers refusing to implement deportations, Hostile Environment measures and pushbacks;
Reenter Europe's free movement area, and pursue free movement with other countries, including in all future trade deals.