Update on the Justice for Osime Brown Campaign – including model motion
Posted: 27 October 2020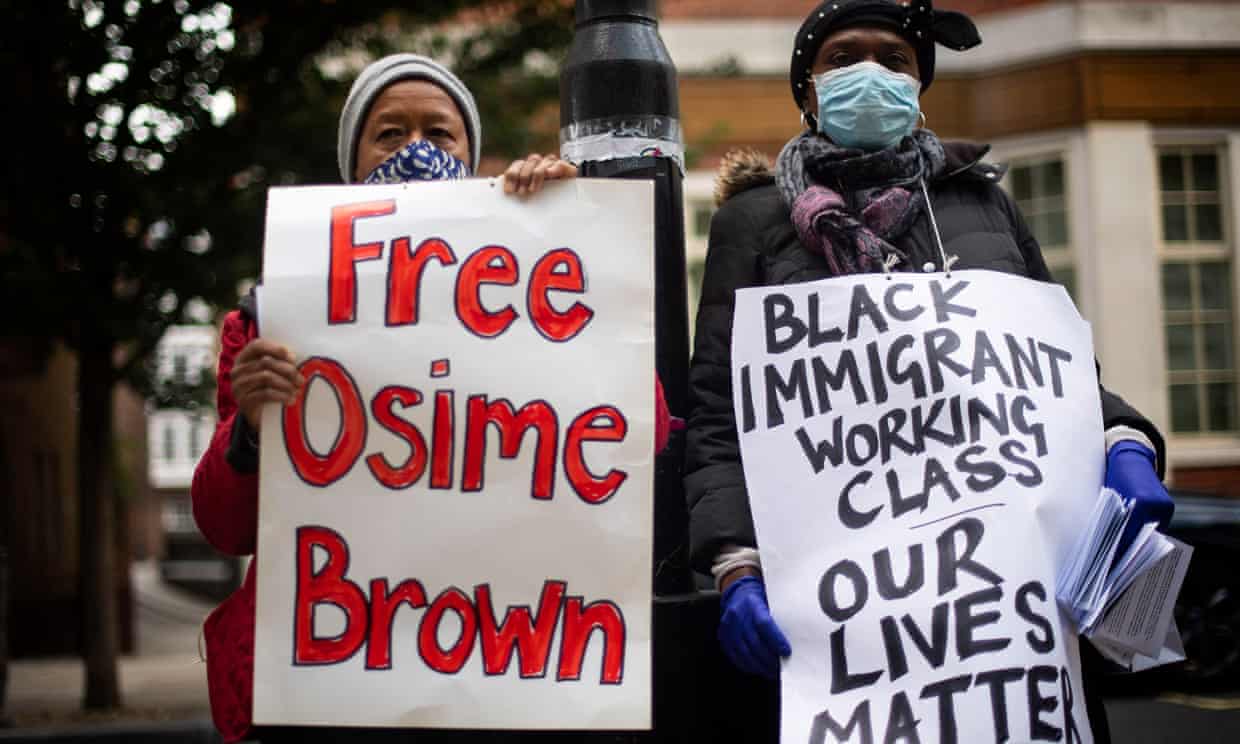 Following mass pressure – including over 297,000 petition signatures – last week, Osime Brown celebrated his birthday at home with his family. This only happened because of the pressure of his campaign, however, the fight is far from over. Despite being out of prison, his deportation order still stands. We need to fight to get that revoked.
We're asking our supporters now to take this campaign into their CLPs and union branches. We have a template motion below that we're calling on everyone to put to their next branch meetings, and to continue signing and sharing Osime's petition.
The Home Office are on the back-foot, and mass labour movement action can beat them. Let's win Osime's freedom and continue the fight to overthrow the racist immigration and justice systems.
Model Motion:
This CLP Notes:
1. Osime Brown is a young, autistic, learning-disabled man who was imprisoned as a teenager under a 'joint enterprise' conviction for a crime he did not commit. He now faces deportation to Jamaica, a country he left at the age of four and where he has no friends, family or support networks. Osime has suffered racist abuse and become seriously ill while in prison.
2. In October, Osime was originally due to be transferred to a detention facility, but thanks to mass action and legal protest, was allowed to return home to his family. The deportation order still stands.
Believes:
1. That Osime's case highlights the racist, anti-immigrant, ableist discrimination that continues under this hostile environment of this Conservative government.
Resolves:
We resolve to support Osime Brown's campaign to overturn his conviction and his deportation order, and specifically to:
I. donate to the campaign fund from the CLP [£100?]
II. write to the Labour Party NEC about this case
III. write to our local MP, from the CLP asking them to demand the Home Office review the case
IV. Support any further demonstrations or action that the campaign calls
V. Publish campaign resources on the CLP website
VI. Email members asking them to sign and share the petition: bit.ly/osime-b
VII. Ask our members to pass motions in their trade union branches / trades council branch
Further reading about Osime's case:
https://linktr.ee/Justiceforosimebrown
https://www.theguardian.com/uk-news/2020/oct/10/osime-browns-mother-vows-to-fight-against-deportation-to-jamaica