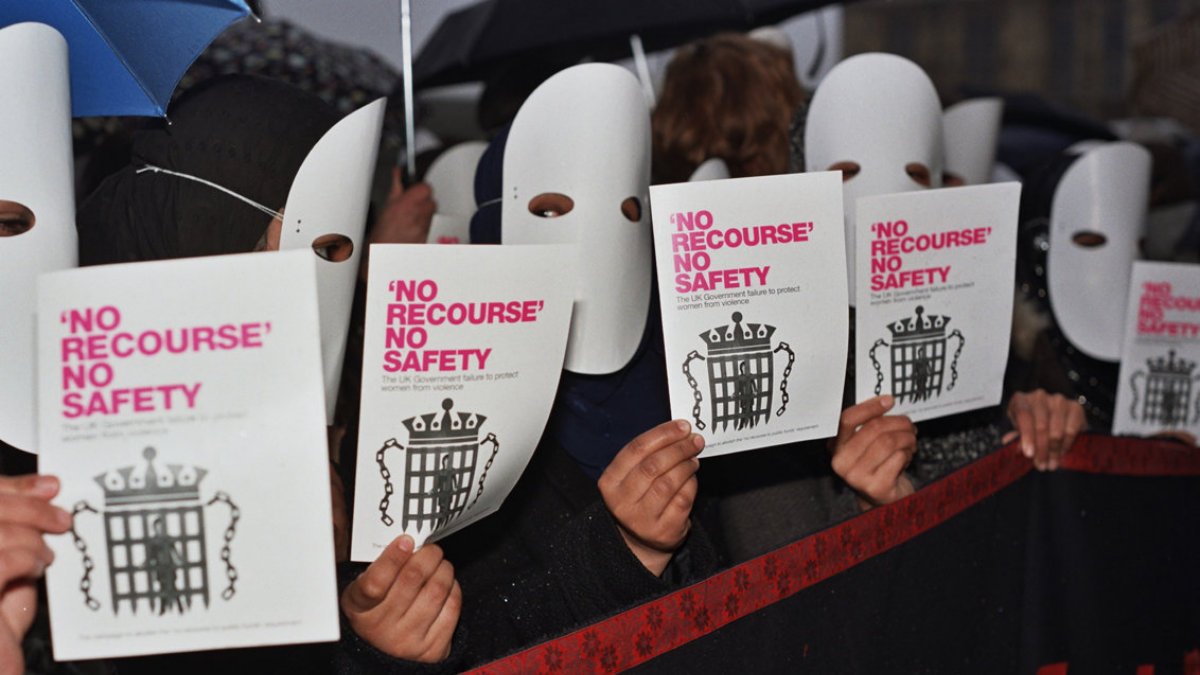 Southall Black Sisters protesting against No Recourse to Public Funds policies endangering abuse victims
New data has exposed how police continue to report domestic abuse survivors and victims to immigration enforcement.
The government's independent Domestic Abuse Commissioner (DAC) obtained figures showing that, between April 2020 and March 2023, police reported 537 victims and survivors to the Home Office after they came forward for help.
The DAC shared the story of L, who sought help from the Latin American Women's Rights Service (LAWRS) after three years of abusive treatment in and after ending a relationship. Her ex-partner was sending threats and stalking her.
A LAWRS caseworker helped L make a report to the police. The police then came to her home, demanded her immigration documents and called Immigration Enforcement to make a report in front of her. As threats and harassment from her ex continued, L received a letter from immigration enforcement. This drove her to disengage from LAWRS' support altogether.
Mistreatment of women like L also has a wider effect. According to Imkaan, a Black feminist organisation countering violence against women and girls from ethnic minority backgrounds, 90% of abused women with insecure immigration status had their abusers wield the threat of deportation in attempts to prevent them reporting the abuse. Both undocumented migrants, and those with temporary and conditional visas, are affected.
No Recourse to Public Funds policies, which deny many migrants access to the safety net of social security, compound the problem. Too often, victims and survivors face an appalling choice: stay with the abuser, or risk destitution and homelessness.
Campaigners have fought on these issues for decades, gaining more widespread recognition in recent years.
In 2018, Southall Black Sisters and Liberty launched the first Super-Complaint against the police for reporting crime victims and witnesses to Immigration Enforcement. In 2019, the Right to be Believed report showed that women with insecure immigration status waited twice as long to report abuse to the police. When they did, 45% were denied support. In 2022, JCWI revealed that over two years, 2656 victims of crimes including slavery, human trafficking and abuse were referred for possible deportation after calling the police.
Similar problems plague access to other services, deterring many migrants from seeking vital healthcare or reporting workplace rights violations. Campaigners, and the government's own DAC, demand firewalls to block information sharing from police and other public services to Immigration Enforcement. By refusing, the government empowers abusers and exploiters.